Online Safety / CEOP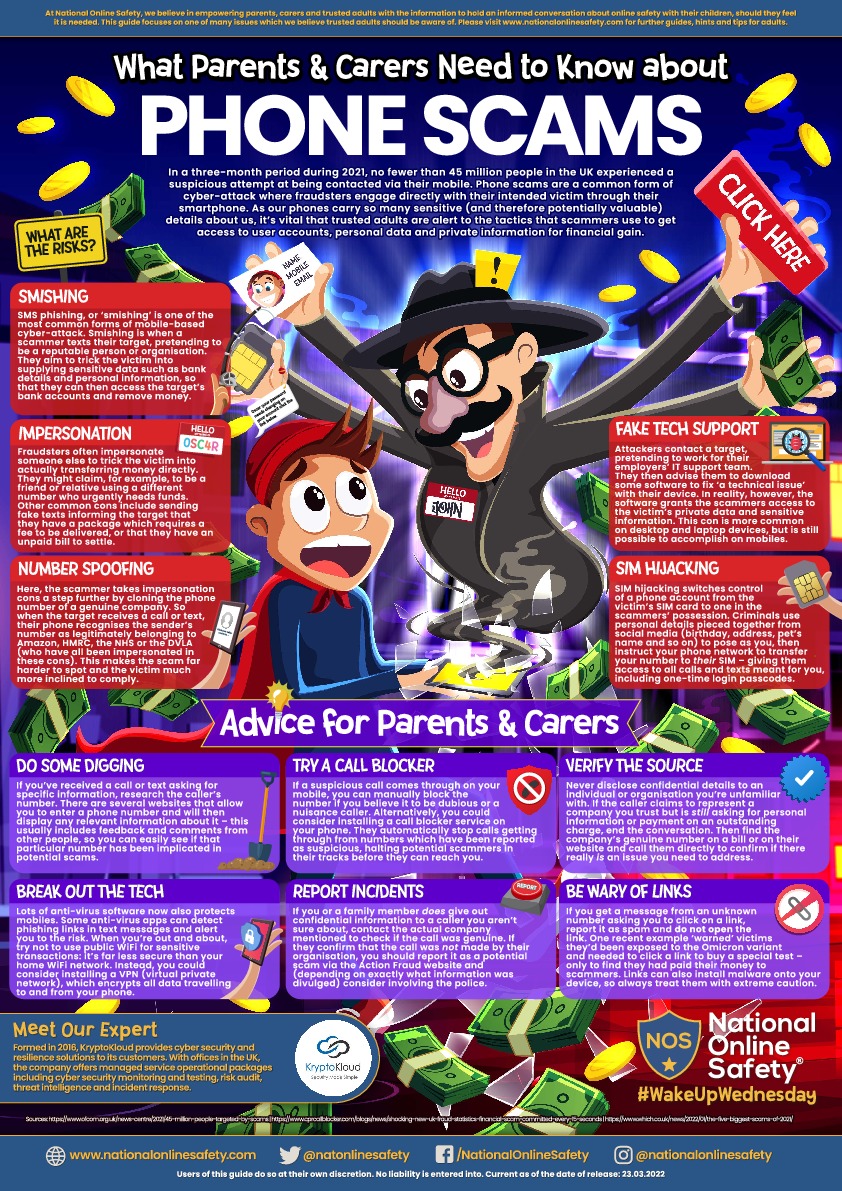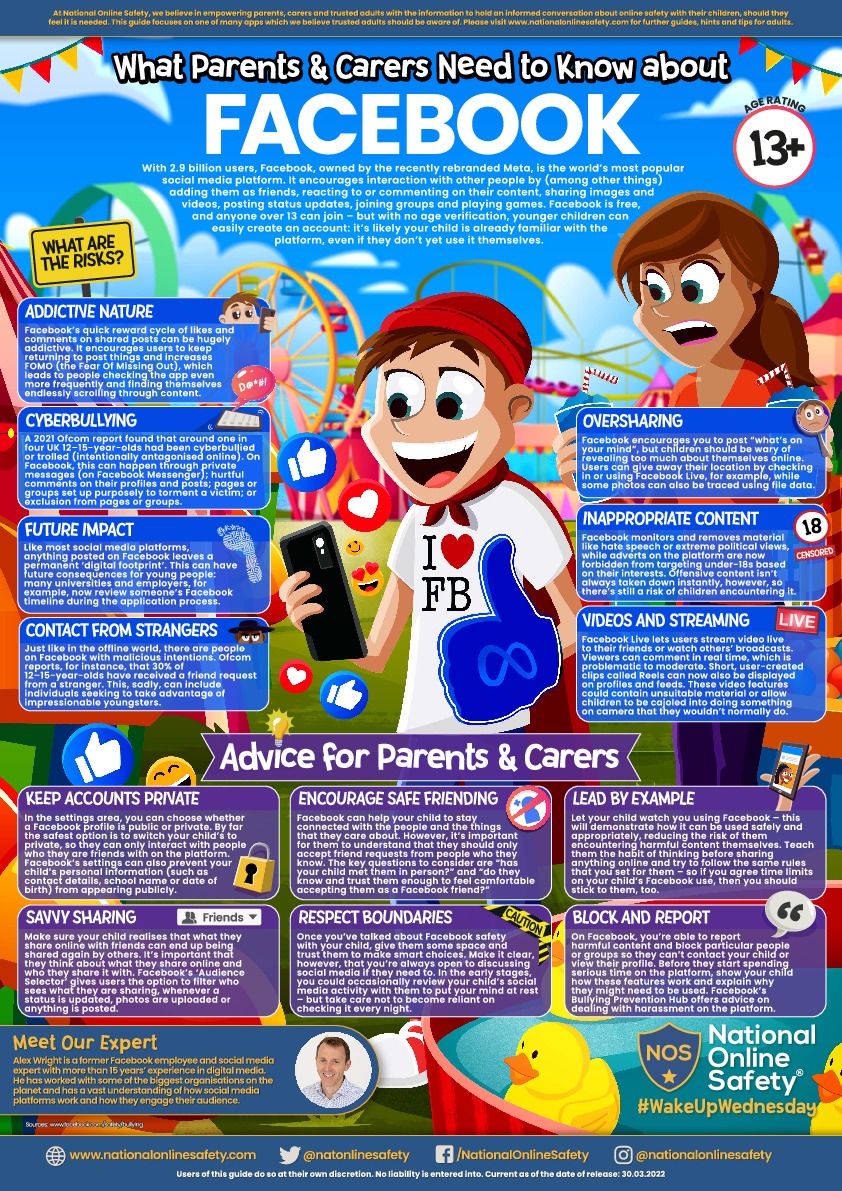 what_parents_need_to_know_about_phone_scams.pdf
what_parents_need_to_know_about_facebook.pdf
Online safety Additions to the guidance states:
'that governing bodies and proprietors should regularly review the effectiveness of school filters and monitoring systems. They should ensure that the leadership team and relevant staff are':
• aware of and understand the systems in place
• manage them effectively
• know how to escalate concerns when identified.
Schools and colleges should use communications with parents and carers to reinforce the importance of children being safe online.
Schools should share information with parents/carers about:
• what systems they have in place to filter and monitor online use *
• what they are asking children to do online, including the sites they will asked to access.
• who from the school or college (if anyone) their child is going to be interacting with online.
*Our system for monitoring is called NET DNA, it is monitored centrally by Pervais Azis in the WHMAT Core Team. We study Computing through National curriculum primary Scheme 'Purple Mash'
Children are supervised on computers at all times.
Work pupils produce, and load to Purple Mash, or Gossey Lane files are also monitored. Any improper use of computers is dealt with through school behaviour and conduct policies and parents are informed.
Children access Wikipedia sites in school and are permitted to browse the 'world wide web'- this again is monitored.
Children are taught to alert the teacher if anything inappropriate pops up when they are browsing computers for curriculum resources- a dolphin curser is moved over the material- which is then reported to our IT administrator for removal.
Weekly computing lessons reinforce the e safety at age appropriate levels.